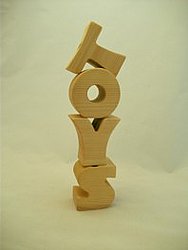 Our family business has made and sold our own unique range since 1980. With over 30 years of experience in wood working we combine traditional carpentry skills with modern technology to create a range of beautiful and individual items from toys to handcrafted gifts, decorations and personalised items.
Croglin Toys is the oldest and most established part of our business. The wooden toys we make have developed over the years to become recognised for their high quality and treasured around the world. We are members of the British Toymakers Guild.
We are proud to say that all our products are designed by us and handmade by us in Cumbria from local, sustainable timber. We place a high priority on practicality, aesthetics and above all quality.