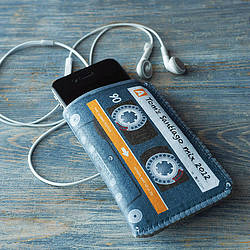 Crank Cases - shop for handmade designer phone cases suitable for iPhone, Samsung, HTC, Nokia and other smartphones. We are a British brand that values quality and longevity in products and only use the best materials to bring you the best Crank experience.
Crank Cases have been making quality phone cases since 2010 and in this short time our products have been featured in Vogue, Home Living, London Metro newspaper, HTC blog, on CNET website (one of the biggest tech portals in the world) and most recently exhibited at the 'Smart Home' exhibition in Chicago with the help of Gizmodo, a leading US tech blog.
Proudly made in the UK.