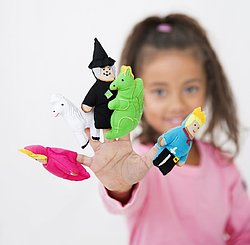 We are a family run children's arts & crafts, educational and ethical toy boutique shop. Nestled in the small Village of Bottesford, Leicestershire, our shop began in 2005 with a focus on children's art and craft kits and hobby kits such as sewing, knitting and crocheting.
We have expanded since those early days, now also offering a select choice of unique children's toys that aren't found on the High Street.
Browse our Fair Trade Soft Toys for Toddlers, Beautiful Art Sets with inspirational projects, Craft Kits such as Glitter and Foil Art, Unique Sewing and Knitting gifts for children, Fashion Design Gifts for Children, Traditional Toys and Games and Wooden Musical Instruments. We have a selection of unusual Wooden Construction Kits to challenge children, beautifully designed Jewellery Making Sets and Dressing Up Sets that are just that little bit different.
As Parents, we have handpicked everything in our store ensuring we have a wide range of educational, eco-friendly, fun and unique children's gifts. Sourced from children's toys designers across Britain and Europe with a choice for all age ranges.
If you need some friendly advice to choose that perfect child's gift then please email – we are happy to help