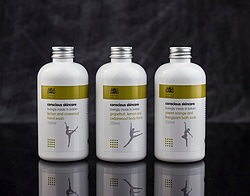 When I was 6 years old I loved making mud pies and my first rose water. At 13, I performed a facial routine every Saturday, and now (some years later), I still love to follow my weekend facial treat.
At Conscious Skincare we are passionate about making award winning organic skincare products from our rural retreat in West Wales.
We have spent years perfecting the ultimate blend of natural ingredients such as organic seed butters and essential oils, leaving out the synthetic or harmful chemicals and preservatives that our skin really doesn't need.
Our hand blended skincare is created to the very highest quality. Every ingredient serves a useful purpose, none are added for colour, fragrance, bleaching or filling.
The result is incredibly effective skin and body care that delivers real results at an affordable price.
We are also constantly mindful of the environment, selecting recycled or recyclable materials such as glass, aluminium and paper for all our packaging.
Free from chemicals, synthetics and preservatives, Conscious Skincare is also strongly against animal testing. All products are approved by a Cosmetic Chemist to meet with current EC Directive Cosmetic Products (Safety) Regulations and are approved by the Vegetarian Society and Cruelty Free International.
Conscious skincare - made in the UK, lovingly packaged with a clean conscience. Rebecca Martin - Founder