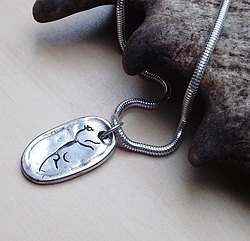 We are a small team of Artisan-Makers translating our passions into unique, meaningful and soulful pieces of heirloom jewellery.
OurWabi sabi approach to making and love of textiles and salvage is reflected in the rough-hewn beauty and weighty, tactile quality of many of our pieces.
In opposition to the slick mainstream market, our work is individually and lovingly handcrafed .
Our extensive collection of leather, silver /gold and silk bracelets, pendants and necklaces is constantly evolving depennnnding where our journey leads....
The silver focals are made from precious metal silver clay - a very pure form (.999)of silver, and some fo our pieces have 24k gold leaf inlaid, using the ancient alchemical method of Keum Boo.
Much of our jewellery is or can be personalised with initials, and many offer scope to tell your own story with words/numbers/messages/mantras/mottos.etc.