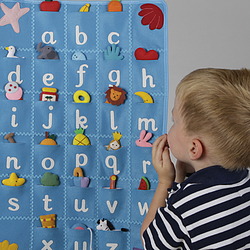 cheeky elephant is the home of stylish, unique children's products.
Each piece in our range is both useful and beautiful, designed by parents and made from the finest quality materials.
Our fabric range consists of beautiful, hand crafted, wall hangings. A colourful addition to any bedroom or nusery they also educate and engage children through play.
We also stock the gorgeous 'Magic Door Store'; My Fairy Door and My Elf Door. These stylish, miniature doors create a magical entrance for your fairies and elves to visit your home. They are beautifully packaged and offer an imaginative and creative gift idea.
We are also proud to be one of a handful of suppliers in the UK of Yumbox - the bento style, leak-proof children's lunchbox. Designed to be both stylish and nutritionally balanced
Finally we stock Beatrix New York's gorgeous range of thermal lunch bags. The perfect way to transport your Yumbox lunchbox!