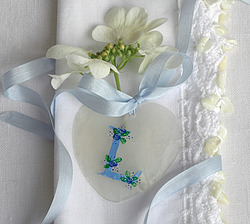 Welcome to Chantal Devenport Designs.
I specialise in handpainted and personalised gifts for children and adults. I combine a love of traditional personalised gifts with fun and quirky original items. Our aim is to provide practical gifts with a strong visual appeal.
I have a passion for art and design. My work is well known for its detailed painting and intricate artwork.
All the decorative artwork and personalisation is done free hand by me, with a miniature brush and paint. I do not outsource any of my artwork. As such, each piece you receive is unique and painted to order for you.
My designs are influenced by l the things I love: soft colours, spring flowers, long hot summer days, animals, pink gingham, velvet ribbon, beautiful packaging.....I hope you enjoy my gifts.
Love Chantal