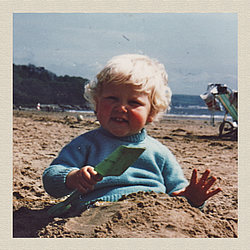 Hello! We take enormous pleasure in designing and creating wonderful gifts & homewares with a song in our hearts, a smile on our faces and quite often a chocolate brownie in our tummies!
Started at her kitchen table in 2006 Catherine Colebrook Ltd was an outlet for our eponymous founder's love of colour and fabric. Her iconic slogan prints, particularly the popular 'Save Water Drink Champagne', are best sellers, and also widely imitated…
There are now 4 Musketeers at Colebrook Towers and we spend our days creating stunning, quirky homewares to add to the style of your homes. There is absolutely no giggling. Ever. Ahem…
We have always been passionate about supporting British business, and all of our products are sourced and produced in Britain. (Apart from the Pinot Grigio….)
We hope you will enjoy our range, and we are always here to help.
Cath, Bex, Debs & Lorna
x x x