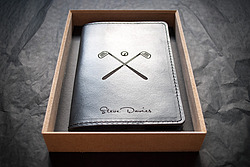 Welcome to CarveOn, the home of personalised leather gifts and accessories for men and women. We have a wide range of colours and styles, most of our items can be customised further and personalised so that you can be sure to create that special and unique gift.
Founded in 2011 by two brothers, Alan and Gary, with a love of design and craft. We use a blend of traditional and modern techniques while working with rich and highly resourceful natural materials. Each item special and unique, just like its owner.
We take time sourcing our materials. All of our products being made to order in our Irish Workshop.
We care about our customers, so if you are looking for a special item that we do not currently offer, do let us know!
We believe every product is a representation of who we are. We love what we do.