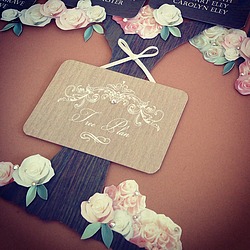 Here at Katie Sue Design Company we create stationery and prints as unique as your occasion.
Katie has been awarded by the Royal Society of Arts for her 'Outstanding Designs', sold one off design concept ideas around the world including New York, Paris and Japan and created design for high profile royalty and celebrities.
Katie is just the girl to help you create 'the magic' on your special occasions. Featured in Vogue, Tatler, Brides, Perfect Wedding, You and Your Wedding, Your London Wedding and Homes and Gardens Magazine.
Every single item is made to order for your special occasion. Your input is very welcome and what we love more than anything is to create something just for you... it keeps us excited and we get to know you.
Let us capture the most precious times in your life within innovative and unique designs.