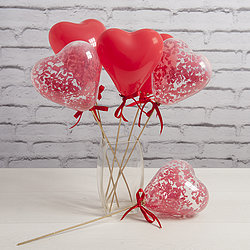 Bubblegum balloons is run by three friends with a shared passion for creativity and beautiful things!
We fully believe that Winnie the Pooh knew what he was talking about when he said "No-one can be uncheered with a balloon", and we got to thinking about combining our love of making things pretty with our love of balloons, to make them even better than they already are.
Bubblegum balloons send balloons with Royal Mail Special delivery for ​all occasions from birthdays to congratulations to get well soons. We also supply balloons for very special occasions including corporate events, weddings and parties.
At Bubblegum Balloons not only are we passionate about balloons, we are also passionate about customer service. We are available anytime to discuss your balloon requirements.
Let's make people happy together!