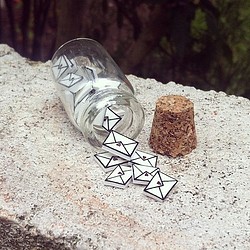 At Bubble & Mimi we sell cute, whimsical jewellery and accessories at an affordable price. Our selection of earrings, rings, brooches, home decor, and bags is always growing, and we upload new designs to our website every month.
Our primary customers are teens and young adults as our jewellery is fun and quirky, but also very affordable. We are based in the London Borough of Bexley and are currently a very small company.
All of our products are handmade and the designs are all original and hand-drawn. Although we are a small company, all of our products are available for wholesale and we even offer the option of custom orders.
We ensure that all of our products are of the highest quality but are still affordable for the customer.