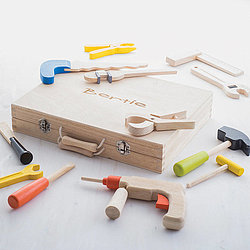 Welcome to British & Bespoke and our world of beautiful contemporary gifts, each one designed and created for you by skilled craftspeople right here in the UK. Based in the beautiful South Derbyshire countryside, we are a small team who are passionate about what we do and take great pride in creating high quality bespoke gifts, supporting British production and offering great customer service.
Our story began in 2003. At the time, British & Bespoke founder Claire Hynam (yes, that's me on the right!) was enjoying a long and successful career working as a retail buyer for international high street brands. The job had always been my dream and I had worked long and hard to get there, yet I didn't feel fulfilled by it. I needed a more purposeful role. One where I could work closely with skilled British artisans to create truly inspirational, unique and memorable gifts that weren't available in every shop on the high street and which really meant something to the recipients. Gifts that would be treasured forever and bring back fabulous memories many years down the line. So with a deep breath, I took the plunge, left my role (and its' regular salary!) behind me and set out on a mission to create a really passionate little business that was a strong advocate of British design and production.
The company was named Sleepyheads and to this day, still offers a range of beautiful products for children's bedrooms. Over the years however, our work with a growing number of skilled British craftspeople has enabled us to develop our product range beyond children's products to include gifts for the whole family, your friends and your home. We soon felt that our new gift range required a new name and British & Bespoke was born!
Thirteen years on, there is not one day that I regret my decision to go it alone. As a small British business ourselves, we remain passionate about sourcing British products wherever possible and supporting other small British businesses along the way. Where a product cannot be made within the UK, we always use British manufacturers to add the unique or bespoke element to a product. This ensures that British manufacturers benefit from each and every item that we sell. We work with a fabulous team of expert embroiderers, ceramicists, engravers and machinists throughout Britain and I hope the passion that my team and I feel for the business shines through in both our products and the service that we offer. After all, our business is nothing without our wonderful customers and you deserve to receive a warm welcome and feel highly valued. Every single purchase matters to us, no matter how large or small and every product purchased will help to support a British manufacturer or craftsperson. Every item is made to order, so no two items will ever be the same and we're often able to accommodate a special request for a different colour or an extra character. Our 'queen of customer service' Morag is always happy to have a chat so please don't be afraid to click on the 'contact seller' button with any questions you may have.
I hope we can help you find a truly memorable gift for your children, family, friends or home and we look forward to serving you.
Claire xx
Founder of British & Bespoke, where every product purchased will help to support a British manufacturer and is Bespoke, made to order - just for you.