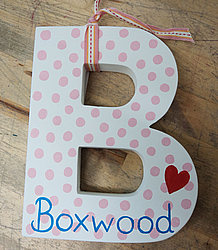 Boxwood was established in 2000, when they opened their first shop in Glasgow. Since then Boxwood has established itself further-a-field with its online store.
The distinctive 'Boxwood Look' was developed & created by Jill Stewart; owner & founder of Boxwood. Having worked as an interior designer/stylist, & designed for adverts & film productions, opening a shop was the next goal. With this experience for simple solutions to achieving an overall look, Boxwood was created.
Over the years carefully selected suppliers have been sourced for their take on the simple, relaxed country style; an inspiring mix of New England, Scandinavian, plenty of Shaker & a touch of the old rustic.Initially Boxwood set out to provide customers with its unique take on the simple rustic country style within a home environment. However after subtle persuasion from customers & staff the 'Boxwood Baby' was born. The ethos was again to keep it simple; plenty of organic, honest clothes & gifts, that trigger happy childhood memories.