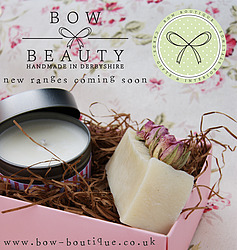 Bow showcases an eclectic mix of gift ideas and home accessories that are individually cherry picked based on either their quirky, unique style, or sheer beauty.
We believe that each and every item we sell should be of the highest quality, and our exclusive British artisans really do prove time after time that locally sourced goods and hand-crafted materials make some of the finest products.
We would be nothing without our wonderful customers, therefore we put good customer service at the top of our priority list. If there is anything you would like to ask about any of our products, or something special you have in mind that we can help with, please do get in touch.