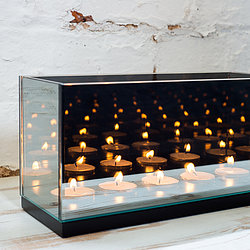 Bonnie&Bell was created in Edinburgh by Linda Bell, moi, after moving from the dry desert country Qatar to very snowy and cold Scotland. We moved our family during the worst snowstorm in years and our container with all our possessions in was 5 weeks late due to the weather. We lived with the bare minimum and got through Christmas with some fairy lights and lots of wine (the kids had LOTS of hot chocolate) and goodness were we cold!
When our container finally did arrive, I realised that I had packed several soukhs in there and thought, maybe someone else would like these finds too. My love for fun eclectic interiors and collecting treasures from all over the world has inspired an interior design collection with many different facets.
One sure way to inspire a love for interior design and quirkly home decor solutions, is to travel and live abroad. Having to decorate multiple homes along the way with a small budget and rental furniture (which is usually not that attractive!) has made me very resourceful in combining local finds with our firm family favorites.
Middle East lanterns, quirky Dutch design, the more traditional English, combined with some Turkish and Spanish influences are the main inspirations for our own home and designs. We love nothing more than curating fun collections in our home (i.e. pink flamingo next to our own desk in the office) or group together a collection of items that tell a story.
From the Dutch Delft Blue ware to the Middle Eastern Silver and Copper ware, inspiration is everywhere and we love to share our new finds with you.