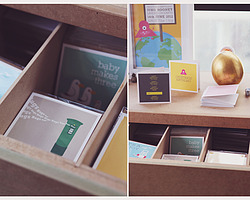 BOLD BUNNY (formerly 'Gift' Cards by Twin Design) is a range of kooky and cool greeting cards.
An ever expanding range of original greetings cards, designed largely with fun, pun and wit in mind and quality print at the core. We love the rough organic feel of the stock we print the cards on and it's a nice weight too, you will never buy a silky or matte laminated card here, it's just not what we're in to.
Choosing the colour palette for each card is a labour of love and can take some pondering (in a happy daydreamy way). Overall the range is inspired by simple graphics and the odd quirky message.