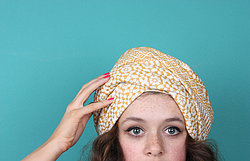 'Craftsmanship is the heartbeat of human time" Octavio Paz
The Bohemia creative team are based in Edinburgh with a design studio and warehouse near the Port of Leith, on the shores of the beautiful Firth of Forth.
From our Scottish home we travel widely, working in partnership with highly skilled artisans around the globe designing and producing unique and colourful collections of fashion and home accessories which satisfy a longing for handcrafted goods with an authentic soul.
Objects exquisitely decorated and richly embellished or with a quiet, meditative simplicity, there are no rules, we are led by our hearts in designing and creating our collections.
Our philosophy in fair and ethical trade sees us working collaboratively with small, family-run businesses, who continue to produce crafts using age-old, time-honoured, traditional techniques. Our dream is to help create meaningful employment and see these crafts survive and flourish into the future.
We have been running our shop on Not On The High Street since the early days and greatly value the contribution and support of all the wonderful customers we meet here and who make our work possible.
Please feel free to contact us with any questions or comments, we really appreciate the feedback we get from our customers!
With much love, The Boho Team