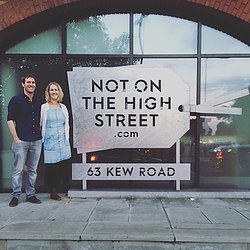 The UK's expert Tea Mixologists, Bluebird Tea Co. is a happiness spreading, independent, award winning tea company that specialises in developing unique, exciting and creative flavours of tea.
Bluebird has the largest range of creative tea blends in the UK and creates them all using a wide range of blending ingredients including herbs, flowers, fruits, caramels, chocolate.. even cake sprinkles!
After years working in the tea industry, Krisi and her partner Mike decided to use their passion for tea and desire to manage their own destinies to create their own innovative, independent, top-quality tea company. As well as creating a thriving online retail operation they have recently opened their first flagship Tea Mixology store in Brighton, as well as stores in Royal Tunbridge Wells and Bristol. They also attend festivals, events and run exciting workshops in Tea Mixology.