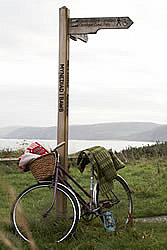 Hello, Croeso and Welcome to Blodwen and her General Stores. Blodwen is the new on-line luxury lifestyle brand from Wales, specialising in beautiful handmade homewares, textiles and furniture - all individual with many bespoke and limited edition products.
Blodwen champions the preservation and revival of traditional rural skills by giving them a modern relevance. Working with a carefully selected group of local craftspeople, artisans and exciting new designers, Blodwen fuses centuries old skills with contemporary functionality, design and style.
The result is a unique collection of handmade goods for the discerning customer looking for products with provenance...
Blodwen - Bringing the craftsman's way of life to your way of living.