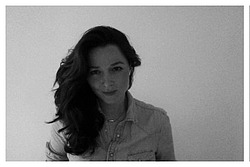 As a child when I went to boarding school my family gave me mementos to take with me to remind me of them. Kinda like my own private supersonic force-field, one filled with love!
That concept has always stayed with me whilst I studied jewellery and Silversmithing at Glasgow School of Art. And I now want to create mementos for other people. So I've developed a range called love and luck tokens and mementos based on my childhood experiences.
Everything is designed and made in London. Each piece comes with a free giftcard and packaging that can be personalised by you.
What I hope you to get from each piece is that real feel good factor that I had designing it and also that it is affordable luxury.
I love what I do, thank you for letting me be part of your story.
"Mementos to keep close to your heart" - Vogue