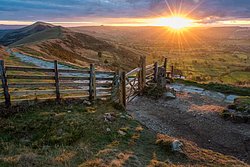 Ben Robson Hull Photography produce the highest quality fine art giclée photographic prints for your home, business or gift. Each print is uniquely numbered as part of a limited edition fine art collection, guaranteeing authenticity and exclusivity for your chosen artwork.
Ben produces prints up to A3 size in his studio using archival quality inks and papers (A2 & above printed by professional print lab). Each print has an image life of at least 100 years, ensuring longevity for your investment.
Prints up to almost any size on almost any material can be produced. Canvas prints are popular. Works are shipped to most destinations worldwide. If there's anything you want but don't see in the shop then please just ask, I'm happy to produce special orders.
If you are looking for unique, collectible artworks, home produced by an independent artist then you have come to the right place. Please take a look through our collection and don't forget to revisit as we always have new works available. Quality matters - please check out our outstanding free premium delivery service.