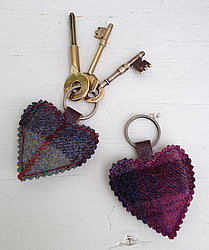 Belle & Thistle was created from our passion for both interiors and the countryside, combined with our love of tweed and tartan.
The collection is based on warm colours and tactile fabrics with a strong use of natural materials such as cotton, wool, leather, wood and linen. The range includes country inspired sporting gifts and accessories and soft furnishings, which are made using earthy linens and rich velvets. Our doorstops, cushions and keyrings are made from tweeds, wools and tartans, which are produced and woven in Yorkshire.
We carefully select the products in our range for their original and unique characteristics to make a wonderful and stylish collection of home, personal and occasion gifts.