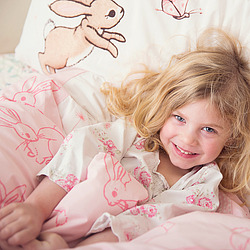 Immerse yourself into the wondrous world of Belle & Boo: enchanting art prints, beautiful home wares and pretty little accessories. All are original gifts for children and babies that transform a simple playroom or nursery into a childhood wonderland.
Started in June 2007 by illustrator Mandy Sutcliffe, and joined by her good friend Kate in Jan 2008, the business has quickly found a place in the hearts of our customers and press world wide.
Mandy and Kate drink far too much tea and there is always an extra cup in the pot and a slice of homemade cake so please stop by and say 'hello'!