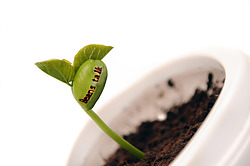 BEEcycle is a small company based in the North West. We design, create and source fun innovative products to encourage people to grow plants. By combining eco-friendliness with design we have created products which can help you save the planet simply by purchasing them.
We are passionate about creating memorable and meaningful gifts with an eco-friendly spin. Check out our wide range of plant grow kits, jute bag grow sets and message seeds. We also provide personalised products such as our fully recycled leather guitar picks, bracelets and keyrings.
Our aim is to make being eco-friendly fun for all generations as it's a great way to learn and helps our planet.