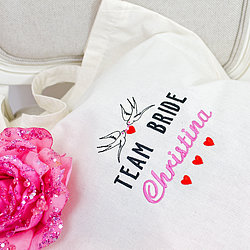 Hello, welcome to bedcrumb!
A range of fabulously original personalised magnet cards, pocket mirrors and Save the Dates. Including gorgeous 'Will you be my Bridesmaid' magnet invites and popular fun wedding and engagement magnet cards. If you'd like something a little bit different to send to your fabulous friends and loved ones you've come to the right place, these eyecatching products are definately not your average greeting cards!
Designed and hand made in the UK by designer / illustrator Heidi, all our unique products are made with care and attention to detail.
We are proud to say bedcrumb products have been seen in a variety of publications and online including LOOK, Glamour.com, Decor 8, NOW, Perfect Wedding, Marie Claire, The Guardian, The Daily Express, Wedding Magazine, The Best Scottish Weddings, Brides, Bliss, Girlfriend, Wedding Ideas, The Daily Mail and Stylist Magazine.
Enjoy X