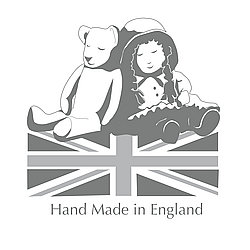 Bambizi was inspired by the birth of my first daughter in 2004. Having looked in vain for luxury nursery furniture that matched my dreams, I set about creating my own. Combining traditional British craftsmanship and the best of modern design, every piece in the range offers unrivalled quality, safety and beauty. My capsule collection includes all you need to create your own nursery with my dream designer nursery furniture.
We are proud to offer our range which includes baby cots, armoires, changers and organic cot mattresses. When you buy one of my designs, you're buying for life. The furniture is built to grow with your child - and will still be there for their children and their children's children.
Everything is made in the UK with all the care and attention to detail that you would wish for your own child. My philosophy is simple. I use the finest timber and organic materials to create furniture that is natural, beautiful and durable. And you can rest assured that it's the safest children's furniture on the market today.
Bambizi: Naturally Beautiful, Naturally British