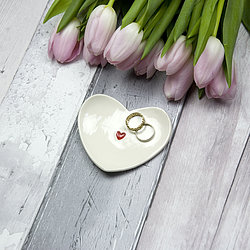 What is most important to you?
At Foxery we embrace what is most important to us; relationships. And we have created a range of unique ceramic gifts for you to celebrate with us the relationships we all hold dear.
If you are looking for a gift for any member of your family, or for a friend or colleague, we've got you covered with our delightful range of affordable personalised ceramic ornaments, jewellery, and homewares. And that includes your pets, too!
We look forward to you joining thousands of happy customers who love both our delightful products and exemplary customer service.
Please enjoy browsing the shop now, and be sure to contact us via the 'ask the seller a question' button if you have any queries regarding any of the products and services.