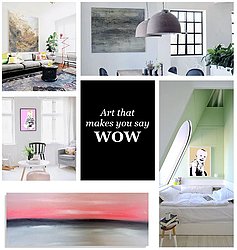 Artybit was created in 2013 by a team of professionals with a common interest; ORIGINAL ARTWORK.
Artybit offers one of a kind paintings, limited edition prints and personalised pop art prints.
We believe that any space can benefit from the addition of an original piece of art. Paintings and illustrations help creating focal sites and talking points. Owning original art will provide you with the satisfaction of knowing you have something unique that tells a story and creates an impact. It can lift the mood of the room and everyone in it.
All of our products are lovingly hand made and printed in England. We hope you find your arty bit in our shop.