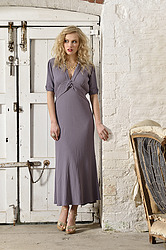 Anusha is an online boutique dedicated to bringing you fabulously feminine accessories, jewellery and gifts that make you look and feel beautiful. You won't find big-name designers at Anusha; instead, we embrace individuality and originality, specialising in products by talented young designers, with an emphasis on craftsmanship
We search high and low for products that we think you'll love - choose from embroidered kaftans, embellished silk dresses, floaty chiffon tops, hand-printed T-shirts from New York, sparkling flip-flops from India, beaded Moroccan slippers, ballet flats from Spain, vintage-inspired jewellery, must-have clutches and evening bags, aromatherapy bath melts, adorable feather butterfly garlands, exotic candles and much more.
We hope you enjoy shopping at Anusha as much as we've enjoyed creating it.