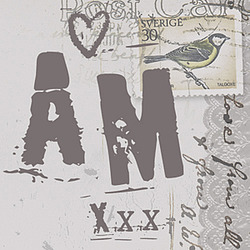 I am a designer and maker and lovingly handcraft ceramics inspired by memories and nostalgia.
My range consists of delicate porcelain buttons, jewellery, pretty home wear and decoration all created from my studio in Cumbria. Each piece is individually handcrafted therefore each finished piece will always slightly vary.
I have a love for vintage and nostalgic memorabilia such as vintage buttons found in my Grandma's button box, scraps of lace, black and white photographs, stamps and letters, which I try to incorporate in to my pieces. I use many different techniques to achieve this such as imprinting, screen printing and the use of decal transfers which are produced through my own drawings and collages of postage markings and letters.
Thanks for popping by,
Amanda x