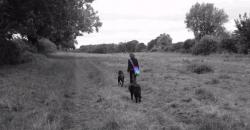 Beautiful bags handmade by ally robinson. A collection of bags, handmade from a range of silk in many different colours and textures. Ally also makes a selection of recycled leather bags, eco friendly and each one unique. The bags are available in various styles, each one designed and made by Ally.
Many bags are unique and at most only one or two are made from the same fabric. A bespoke service is available, making one-off bags to order. Customers choose their own fabric, style and any individual touches to suit their needs.
Each bag, carefully wrapped in tissue paper and packaged in a gift box. The stock is constantly updated with new designs added regularly.
Wrist Bags, a neat design leaving you hands free, ideal for weddings.
Bucket bags, sizes from 'Baby' to 'Large', some are reversible, changing to suit your mood.
Tie-Handle Bags a versatile bag that can be worn on the shoulder or across the body by adjusting the handle - ideal for when you need your hands free. Comes with a stiff base to keep its shape.
Also available, childrens fabric gifts.Busy bags, fabric bags with crayons and a small note book.Bigger Busy bags, come with pencils, a pencil sharpener and a large note book, ideal as party bags or wedding favours, available for boys and girls.Fabric drawstring bags with differents childrens toys inside, farmyard in a bag, cars in a bag, doctor in a bag and many more.