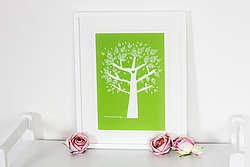 Allihopa creates extraordinary paper goods that is a mix of British eccentricity with cool design.
All of our collections are printed in the UK. There is a mixture of locally sourced offset printed products and an element of our range is printed using a traditional letterpress. By mixing modern surface design with handmade craftsmanship we aim to create keepsake products that evoke a mood of fun & frolic.
We also believe in traceability and the quality of materials; therefore we take time to ensure that all products use the best 100% cotton or post consumer waste recycled paper that is made in the UK.
We hope you will love our products as much as we enjoy making them!
Allihopa loves you.
Allihopa is Swedish for 'everybody'!