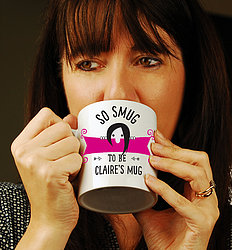 aFewHomeTruths specialises in creating unusual personalised gifts and artwork which "tell the story" of who you are and where you live.
The product range combines a passion for local history and uncovering the history of ordinary people and how they lived their lives, with a quirky take on life reflected in amusing personalised prints, cards and gifts.
Each beautiful piece is sure to become a real talking point for you, friends and family.
Everything is designed and produced from our little studio in Liverpool overlooking the Welsh coast and Anthony Gormley's Iron Men. When we haven't got our heads buried in census returns, testing out new ideas or setting up photo shoots, we will, of course, be enjoying a steaming cup of tea from one of our own personalised mugs!
We make a point of sourcing everything from the UK - our frames and mounts are made by a family run company in Yorkshire and all our packaging comes from a factory in Birmingham.
We are happy to investigate any special requests so please do ask.