gift-finder-app-v2

It's all things less ordinary at your fingertips... We hand-pick the most original products from the best creative businesses making it easy for you to find the perfect gift – whoever it's for and whatever they're into.
It's all things less ordinary at your fingertips... Our app makes it easy to find the perfect gifts from over 160,000 original products by the best creative businesses.
WE'RE FULL OF LESS ORDINARY IDEAS
Use our nifty buttons to tell us more about the recipient and 'hey presto' – you'll get a bagful of ideas. You can also search by department, specific products or save items to your favourites. Swish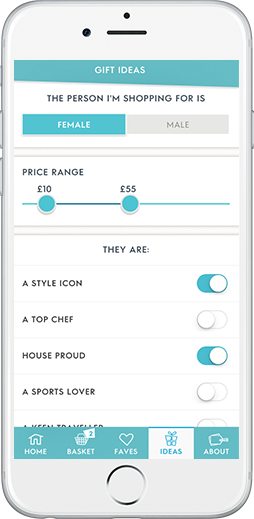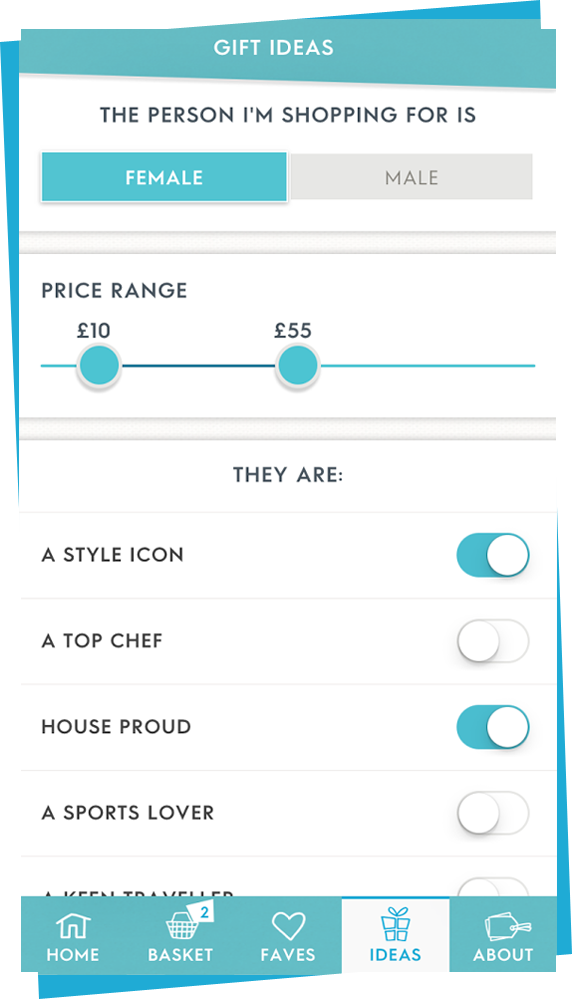 Top chef? Sports lover? Show us who you're buying for and we'll suggest less ordinary gifts to match.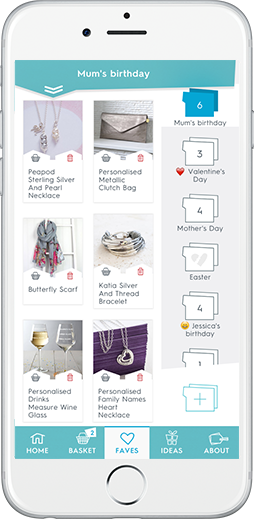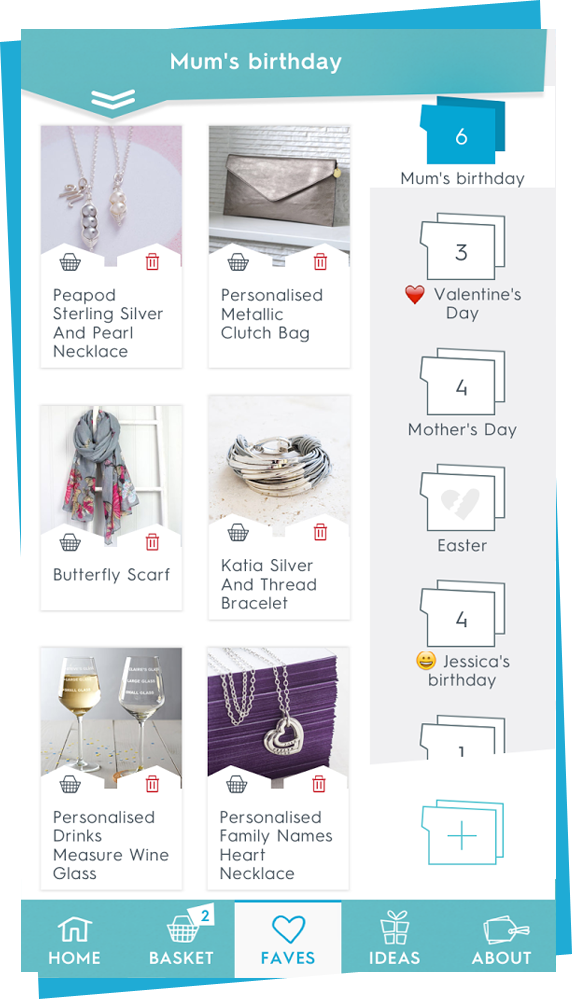 Like something? Buy it straight from the app or click the heart icon to save to your favourites.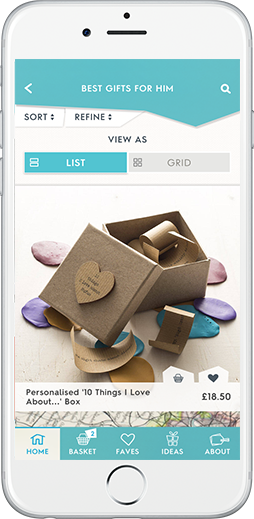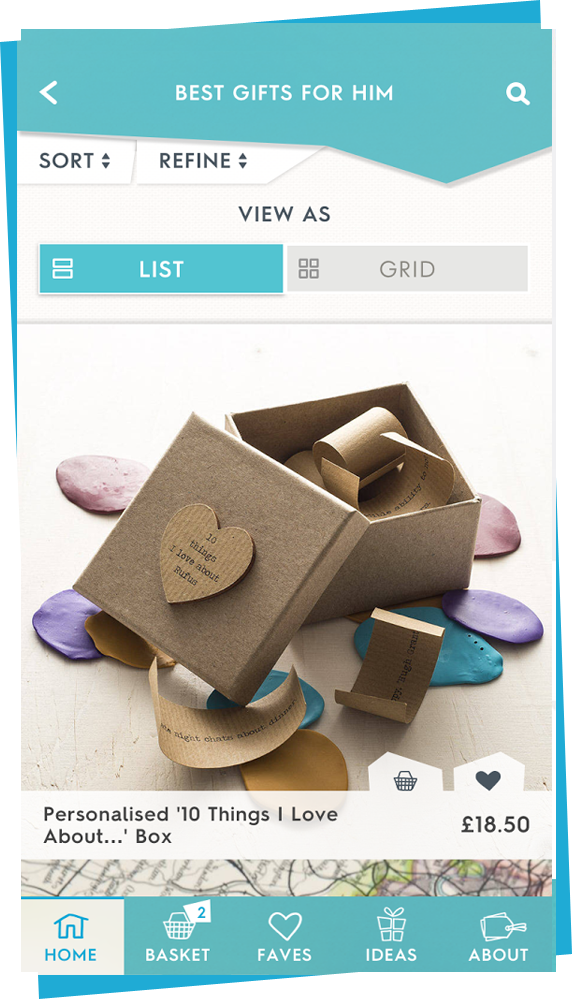 Jump in at the deep end by browsing all 160,000+ products. We dare you.

1. FAVOURITES FOLDER

Save the things you like in your favourites. It's quick, easy-to-use and lets you buy products later on.

2. FRESH LOOK AND FEEL

We've given our app a clean and simple look including large product images – it's more beautiful than ever.

3. HANDY SEARCH FILTERS

Sort by price, department, delivery options and special features like 'personalised' or 'made in Britain'.

4. SMOOTH NAVIGATION

We've made the app really simple to use, so it's even easier to find what you want.