about wedding lists
Welcome to the notonthehighstreet.com wedding gift list service… and to hundreds of wonderfully creative, high quality small businesses, selling thousands of carefully made gifts. We're here to help you create a wedding gift list that is exciting, unique and which stands out from all the other, run of the mill wedding lists you've seen before!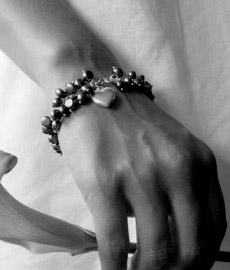 1
our wedding list service
The notonthehighstreet.com wedding list service enables you to set up a free wedding gift list. You can choose from any of the products on our website – we currently offer over 30,000 different gifts from around 1500 different sellers. Once your list is filled with lots of gorgeous goodies you can log into your list to add, delete, replace and view gifts at any time. You can also check the progress of the list and see which gifts have been bought.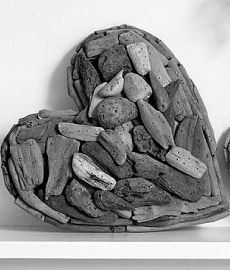 You can set up a list with notonthehighstreet.com in a matter of minutes. Just click on the wedding list homepage. You will be asked to fill in your details (including the date of the wedding, names, addresses, password and so on) and then you'll be ready to start shopping. An email will then be sent to you to confirm all of your details to the address provided in the form and a consultant will be in touch to see if you need any help or advice in building your list.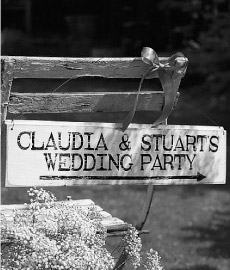 Once you've finished compiling your list, it's simply a matter of sitting back and waiting for your goodies to be chosen by your friends and family. Gifts can arrive before or after your wedding – or even at your wedding if they choose to bring them along themselves.
You can choose how much you find out about gifts bought from your list. You have three options for what's displayed on your view of the wedding list page:
See what's been bought and by whom – for those who like to be fully in the know.
See what's been bought but not by whom – for those who like a little mystery.
See what's left only – for those with the strongest willpower!
It's up to you how you manage your list and how much you find out!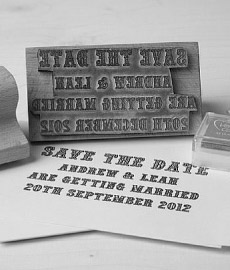 Please see our full terms and conditions to ensure you understand the scope and limitations of our wedding gift list service. By using this Site you agree to be bound by our Terms & Conditions. If you do not agree to these Terms & Conditions then please refrain from using the Site and Wedding List Service.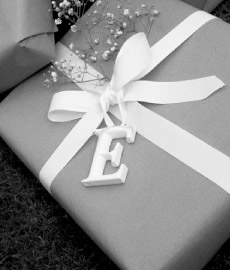 notonthehighstreet.com is a company that was founded in order to offer the public access to all those unique, beautiful and amazing gifts that you only tend to stumble upon once in a blue moon; hidden away somewhere at an urban market, or a country fair, or in a tiny village lane. The result is that we are the only wedding list service offering a truly unique experience. If you've seen all your friends receiving the same, uninspiring department store products and want to find a more individual, bespoke, customised solution to your wedding list, then look no further!
notonthehighstreet.com offers a stress free wedding list option both for you and your friends and family. And it gives you complete peace of mind: there's no waiting or worrying. We are one of the only services who dispatch a gift within days of it being paid for by your guest, with the option to have it delivered straight to you, or to their home address, thus saving you any additional worry in the stressful build up to your big day.
notonthehighstreet.com offers you access to your own experienced personal consultant to help you through the entire gift list process, from getting started online, to selecting the gifts which best reflect your own personal style and vision and your new life together as a married couple. Unlike the high street giants who will leave you to fend for yourself with a scanning device, she will be on hand to guide you as much, or a little as you would like, ensuring that you are happy with your gift selection, and that you have a wedding list that your friends and family will be excited about and delighted to buy from.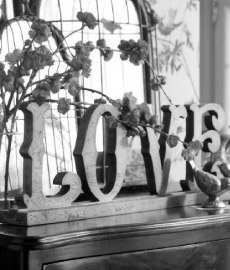 5
how do I compile my list?
Now for the fun part! Once you've set up your list, you can add items to your wedding list simply by clicking on the 'add to wedding list' button on each product page. You can find inspiration and ideas in a variety of ways:
Simply click on the departments at the top of the screen to start browsing; you'll find a really useful and comprehensive selection here.
Don't worry about getting things exactly right at this stage as you can delete or change any items that aren't right for you whenever you need to.
Don't forget, if you feel overwhelmed by the huge amount of choice available on the website, we offer a Personal Consultant Service to help guide you through the joys and pitfalls of compiling a wedding list - simply click the link to contact a consultant on any wedding list page or call 0845 259 1359 (or on 01 4319731 from within Republic of Ireland)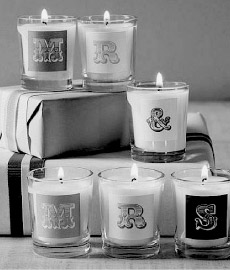 8
buying a gift from a wedding list
If you'd like to buy a gift from a wedding list at notonthehighstreet.com, you can find the list simply by entering the surname of either bride or groom into the box on the wedding list homepage. You can also enter your friend's email address.
The couple may have chosen to be made aware when a gift is purchased from their list, or they may have chosen to keep it as surprise. Either way, you'll be offered the opportunity to write a message to accompany your gift when it arrives.
To order the gift, you can either buy directly from the online list once you've chosen, or call 0845 259 1359 and we'll take the order in person. You will need an email address in order to place your order, whether online or by phone.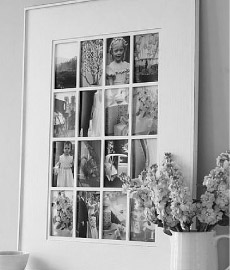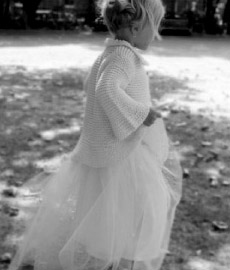 We can supply you with specially designed gift list notification cards which you can include with your wedding invitations so that you can subtly let your guests know where you will be holding your list. Alternatively you can use the "tell my friends" facility, to email up to 15 friends at a time with a link and details on how to access your list.
Guests can buy from a list in two ways; please note that they will need to provide an email address in order to place an order:
Online via www.notonthehighstreet.com
By telephone 0845 259 1359 Monday to Friday 8am to 8pm and Saturday 10am to 5pm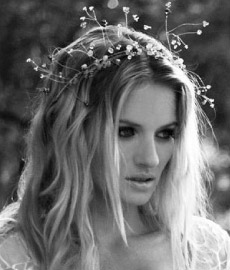 Gifts are delivered either to the guest (so they can wrap them and take them to the wedding) or straight to the couple's address (the guest can choose).
Please note that each individual order arrives on the doorstep directly from the small business who created, designed or selected it. As we don't use a central warehouse or bulk manufacturer, we are unable to hold gifts or deliver gifts in one single delivery.
Unless an item is being specially made for you or ordered, delivery is normally within 3 to 5 working days, often much sooner. All of our lovely little businesses will send your gift to the address chosen by the recipient.
Often gifts are gift wrapped (keep an eye out for the free gift wrap logo on the product pages) and the guest can write a message to accompany it.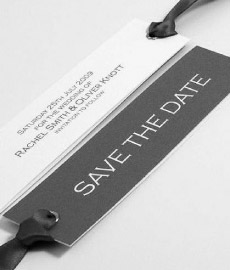 Gifts which have not been personalised or specially ordered are normally returnable as long as you do so within eight weeks of ordering. Items may be exchanged or refunded but we are unable to offer a cash alternative. Please ensure you contact a wedding list consultant before returning the items or requesting a refund, so that we can make sure you receive the service you require. Please do not return an item before discussing it with us. Thank you.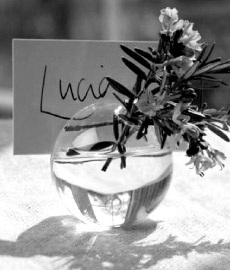 We pride ourselves on excellent customer service, and want your notonthehighstreet.com wedding list to be nothing but joy for you! So please contact our dedicated customer service team if you have any questions as they're there to help and advise you or to answer any questions you might have about whether our service is the one for you and to help you to create the list of your dreams.
Email: [email protected]
By telephone 0345 259 1359 Monday to Friday 8am to 8pm and Saturday 10am to 5pm