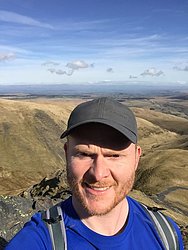 Initially, Well Bred was a fun little sideline in dog themed cards and prints while working full-time as a web designer and front-end developer. I loved working on 'real' products and left full-time work in February 2014 so I could do more of it!
I developed the typography prints featuring the character traits of a range of dog breeds while I was thinking of getting a dog of my own. I was looking for the kind of dog that would suit my lifestyle and that set the seeds for the idea. I started selling them in local Brighton gift and homewares shops but things really took off when I opened my shop at notonthehighstreet.com.
I've since added lots more prints, cards and other products and have plenty more ideas for new stuff to come!