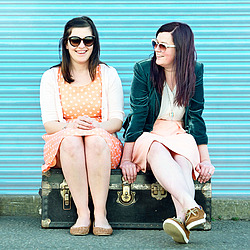 Welcome to Victoria & Abigail! We'd love to share our great finds with you!
The Victoria & Abigail brand is focused on supporting independent designers and makers from around the world, providing a platform for creatives to showcase their exceptional wares. All of our products have been hand-picked by us, to bring you original and exciting home wares, accessories and stationery.
Victoria & Abigail launched early in the summer of 2014, with a handful of extremely talented designers. Many of our current designers are from South Africa and it is not hard to see why we chose them. Their distinctive designs are hand-crafted by artisans using quality resources local to them.
We look forward to having you browse through our selection of products.