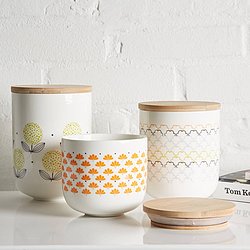 Uniquely Eclectic is an unusual family business which brings an eclectic blend of contemporary and retro interior furnishings and home accessories to the online marketplace.
At Uniquely Eclectic we have created a style which we like to call 'Scandi Retro' ... this brings together the clean, quality asthetics of Scandinavian design and combines them with classic retro features.
We have carefully hand selected beautiful individual pieces to create our cutting edge collection consisting of furniture, soft furnishings, home accessories and interior gifts, as well as up-cycled mid-century classics. Our range is an innovative mix of contemporary and retro styled products with a fresh Scandinavian twist, which we love - and believe our customers will too!
Our aim is to provide customers with an opportunity to purchase an eclectic range of interior products which complements their particular personal taste while reflecting their individual style and appreciation of design.
Whether you are looking for a 'unique' piece, or an 'eclectic' range for your home, visit us at Uniquely Eclectic.