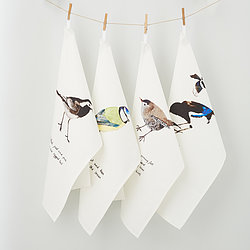 Two For Joy Home Design specialises in beautiful, handmade products for the home. Each design is hand-illustrated, printed and handmade in Britain.
In 2012, whilst at university studying textiles, Jessica set up this small homeware company. With immense passion for British manufacture and a love for nature and wildlife, Two For Joy was created. Every design begins with an illustration, created by Jessica, which is then digitally adapted for printing.
Each product is lovingly designed and handmade for anyone and everyone who believes in quality and craftsmanship. Made with 100% premium quality cotton, all designs are digitally printed and made in Britain.