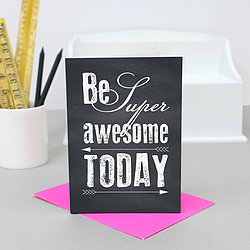 Hello and welcome to The Strawberry Card Company! The Strawberry Card Company offers a fabulous range of design led greetings cards, posters and prints.
The Strawberry Card Company is the creation of designer and illustrator Sian O'Donnell. The inspiration for starting The Strawberry Card Company came from the understanding that everyone loves to receive post! Not bills or impersonal mailers but beautiful personal notes from friends or family.
We've taken such care in designing our cards and this attention to detail continues through to the materials we use. All of our cards are designed, printed and packed in the UK and all materials are sourced from sustainable forests.
We hope you enjoy sending and receiving our cards as much as we have enjoyed creating them.