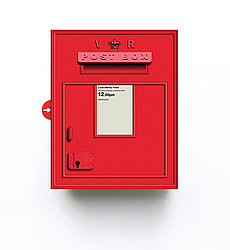 We are a completely British company that designs and produces gorgeous metal objects for stylish modern living. We have something wonderful for everyone, whether you are a gardener, film buff, home-maker, proud mother, dog owner, or chicken fancier.
The current collection includes the iconic Kong Box and Seed Boxes, which have won awards and commendations. We also produce bathroom cabinets, outstanding postboxes, egg storage boxes, and boxes for people who love their pets but don't love the associated clutter.
Our imaginations don't just stop with boxes and storage. Inspired by the robots and Noah's Arks of our 1960s youth and using the technology of today, we have created a series of innovative Night Lights.
We are motivated by good design. Our products are not just functional; they must also look fantastic in your home and office. Whether you prefer classic designs, funky retro or urban chic, you will find something to suit your style.