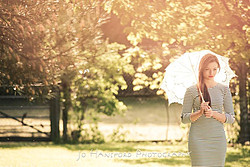 We specialise in beautiful brollies and parasols for weddings, gorgeous umbrellas for gifts and weather-related ephemera to decorate the home.
The company was founded in 2012 by Sarah Berridge out of an affection for all things design and of course, the humble umbrella. We adore pattern, fabric, design, elegance, beauty and clever functionality. We won't just stock any old umbrella, we endeavour to source the quirkiest, most desirable and 'on trend' umbrellas available, and pride ourselves in uncovering hidden gems from all corners of the globe.
We're based in sunny Southville, Bristol, in the vibrant South West of England where we hardly get to try out our umbrellas (only kidding!!)
Our vintage rainbow designed collection is the first range of weather-inspired products to feature exclusively on Not On The High Street (more to follow soon!) and have been designed exclusively by Sarah for The Brolly Shop.