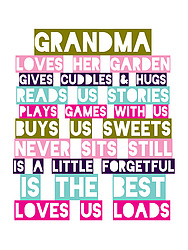 At That Lovely Shop we aim to bring you design led personailsed prints for all occassions . The range has been designed for you to have fun with even whilst you are deciding what features your loved ones have , so get yourself a glass of wine or a cup of tea and let the magic begin . That Lovely Shop has been featured in The Telegraph,The Mail ,Now Magazine,Ideal Home , Country Living and Interiors Magazine and Practical Parenting magazine and is a regular on Print and Pattern .
All items are strictly limited editions and only appear for a short time so get them while you can as ranges often change .
So if you don't follow fashion or obey the rules, love quirky eclectic lovely things, and have an anything goes philosophy That Lovely Shop needs you!!!