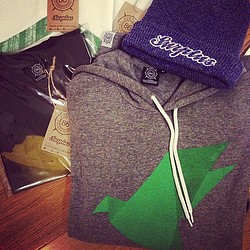 Surplus was launched in the summer of 2013 with the purpose of providing fun and interesting prints on clothing.
A graphic designer with a keen eye for casual, wearable fashion. Accomplished in their field of expertise, Surplus has utilised the knowledge of evolving style from previous roles as a designer at major worldwide clothing brands in the UK, Sweden and Germany.
Surplus to Requirements takes influence from street and youth culture, along with music and urban art. Handmade and hand-applied, our patch-pocket T-shirts are all limited edition, and given the nature and origin of the fabrics, not one design will ever be the same.
All the pockets and prints are either made or printed in our Cheshire,UK studio.