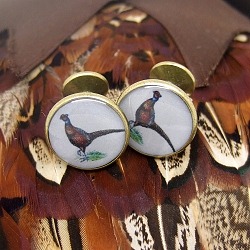 Hello and welcome to Storia Diversa. I design and make most of my own products catering mainly for men who like accessories with a vintage feel. I am always developing new designs and items to keep my products fresh and interesting.
Most of what I do is handmade to order and I personally quality check all products before dispatch. I like my customers to be completely happy first time and so if I'm not completely happy with something, it is not dispatched until I am.
I have always been interested in creating my own jewellery, accessories and clothing, and so started Storia Diversa when I returned from India in July 2011 and decided to cater mainly for men. I draw my main inspiration from my interest in Steampunk, classic literature and period dramas.