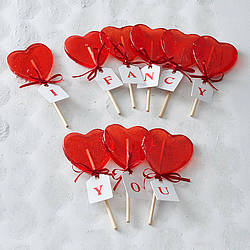 Our Sophia Victoria Joy ETC shop is a curated collection of party and entertaining ideas and treats! They're all the little extras that we love to surprise our family and friends with so we wanted to share them with our customers too. You can take your pick from traditional swirly lollipops, cute candy canes, retro sweets, children's personalised party hats and lots more.
We love traditional treats and gifts so have carefully selected what we believe to be an irresistible collection.
We love to hear stories from our customers about the smiles on their friends' and families' faces when unwrapping a truly unique and personal gift.
We would love to help you bring a smile to the face of a loved one and have selected our very favourite products for you to shop here at Sophia Victoria Joy ETC.
For gorgeous gift wrapping solutions visit our other storefront, Sophia Victoria Joy on Notonthehighstreet.com, we look forward to hearing from you!