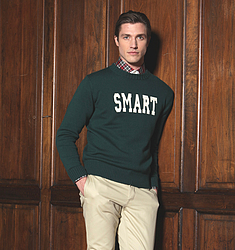 Smart Turnout represents the hallmarks of British style: tradition, distinction and craftsmanship. Our collection combines the colours of some of Britain's most elite institutions with pieces crafted to the highest standards from the finest materials.
From our blazer linings to our watchstraps, these colours influence everything we do. Smart Turnout brings British heritage alive.
Smart Turnout's origins lie in the regimental and sporting traditions of the British Army. In British horse racing each rider wears a unique set of racing colours.
These rules were no different for Scots Guards officer Philip Turner, who, when racing at Sandown had to find a jumper in the colours of his regiment.
Seeking only the finest materials and craftsmen to create his jumper, he made something that caught the eye of his fellow Guardsmen, who all requested one of their own. Recognising the high quality of these, their requests soon turned into further orders, not just for jumpers, but ties, socks and other regimental items.
Philip turned to the military once again to find a name for his company, this time the parade ground. Smart Turnout, a term used for soldiers looking their absolute best, embodied the precision and quality he envisioned for his company.
Today, this concept of perfection runs through everything we do, from the details of our stripes to the weave of our fabrics.