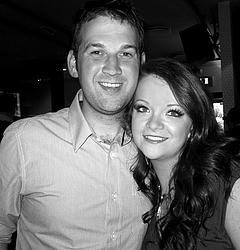 Shindigg was formed in October of 2011 by Glasgow based designer Michelle Crews, with her background in Interior Design she always had a passion for unique and quirky homewares.
Michelle's husband Derrick formed his own business Twa Dugs Design previously and purchased a laser cutter to aid in their creations. With Michelle's knowledge of the laser cutting process, she decided to create a range of 2D and 3D laser cut artwork; including our best sellers, the 'Stag's Heid', the 'Flutterby' and the 'Big Love'.
Shindigg more recently have been working on the 'new arrivals' range; unique gift ideas for new born babies nurseries and toddlers bedrooms. Each piece can be personalised with name, weight, date and time and are lovingly hand arranged like all of our laser cut artwork.
Each piece is made to order, allowing you to pick and choose your own colours to match in with any interiors scheme and can be personalised to make the perfect gift for any special occasion.
We hope you like our products, Derrick and Michelle Crews.