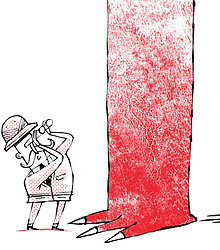 We make superior quality babywear, bright cool t-shirts for kids, the most snuggly pyjamas and art prints that light up any small face! Inspired by the things children love, all of our designs are unique and exclusive to us.
A trip to the Natural History Museum in London almost 10 years ago inspired our first ever personalised dinosaur t-shirt. We then started at the kitchen table, designing and making t-shirts for kids that incorporate their name into the theme of the design. Since then we have grown our range and our team and we now occupy the top floor of an old Victorian textile mill in Slaithwaite, West Yorkshire. Although we've grown in size, we still apply great care and attention to detail in everything we do. We always source the best quality materials for every job and we only use manufacturers that implement fair working practises. Many of our products are made in our UK HQ.
Our mission is to create designs that are individual and fun so that when your little ones wear sgt.smith, they also wear a smile!
* Winner of the Notonthehighstreet Make Awards 'Best Gift for Children 2011' with our personalised dinosaur t-shirt.
Please see our 'Occasional Human' shop for our men's range.